Staff
Mr.Gregg Leone, Director

Mr. Gregg Leone is the Director, MITRE Aviation Institute and Regional Director, Asia-Pacific for the Center for Advanced Aviation System Development (CAASD) for the MITRE Corporation. He is responsible for the planning and execution of CAASD's aviation training initiative, which serves the global aviation community.
Gregg Leone leads future vision planning and transformation efforts in the National Airspace System of the United States (NAS). This includes ATM/CNS (air traffic management-communications, navigation, and surveillance) research initiatives, NAS evolution and modernization, as well as system integration activities and projects. Additionally, he is international director for CAASD's aviation work in Canada, the Middle East, and Africa, overseeing air traffic control and airspace modernization; restructuring civil aviation authorities; ATM/CNS planning; and the development of civil aviation safety and regulatory policy, procedures, and programs.
Since joining MITRE in 1983, Mr. Leone has held several positions. From 1996 to 2001, he led CAASD's Atlantic City office, which supports activities at the Federal Aviation Administration Technical Center. From 1989 to 1992, he helped the German Bureau of Flight Safety develop and implement a major system upgrade of air traffic control functions and equipment throughout its country.
Mr. Leone earned a master's degree in aeronautical science from Embry-Riddle Aeronautical University and a bachelor's degree in computer science and applied systems software from Rochester Institute of Technology.
Mr. Kent V. Hollinger, Instructor
Mr. Kent Hollinger is a Principal Engineer at MITRE/CAASD. In this capacity, he is involved in Certification activities and in developing, implementing and teaching Safety Management Systems (SMS) and Quality Assurance programs for foreign and domestic aviation service providers, manufacturers and governments. Mr. Hollinger also teaches classes at RTCA covering DO-178C Software Considerations in Airborne Systems and Equipment Certification.
Mr. Hollinger has a very broad and diverse background in aviation. His OEM experience includes General Electric Aircraft Engines where he led repair development on commercial engines, and Fairchild Dornier as Vice President of Technical Support. His knowledge of third-party repair stations came as a Business Unit General Manager at The NORDAM Group and as Director of Engineering at Chromalloy Compressor Technologies. As Chief Engineer of Northwest Airlines and Vice President of Quality Assurance and Engineering at America West Airlines, Kent gained significant experience in airline operations.
In addition to these job assignments, Mr. Hollinger has been active in several industry-wide efforts. He was the chair of the recently completed FAA Aging Transport Systems Rulemaking Advisory Committee (ATSRAC), and has previously served as the chair of the ATA Powerplant Subcommittee, as a Working Group chair on the ATA Fuel Systems Safety Leadership Team, and as a Working Group co-chair on RTCA SC-200 Integrated Modular Avionics. He has also served on the ATA Engineering, Maintenance & Materiel Council, the Transportation Research Board's Airport Cooperative Research Program that oversaw the writing of ACRP Report 1 Safety Management Systems for Airports, and is a licensed Professional Engineer in the State of Ohio.
Mr. Bruce Killian, Instructor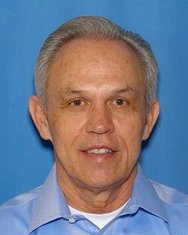 Mr. Bruce Killian is an Air Traffic Control Domain Operations Analyst. He joined MITRE/CAASD in 1996 and has 38 years of experience in all facets of air traffic control ranging from controller to airspace manager to facility manager. Prior to joining CAASD, Mr. Killian was an air traffic controller in the military and the FAA.
Bruce began his career in quality in 1984 while serving as the United States Marine Corps liaison to the FAA. While assigned to the FAA headquarters, Bruce served on the National Evaluation Staff which evaluated all of the Air Route Traffic Control Centers (ARTCCs), the pacing Terminal Radar Approach Controls (TRACON), and their Air Traffic Control Towers (ATCT). He also served as the FAA's National Chairman for three programs (Flight Assist, Contract Air Traffic Control Towers, and Controller Staffing). Additionally, while serving at the FAA headquarters Bruce conducted numerous runway incursion investigations.
In 2002, he completed a three-year contract in Egypt to prepare their Air Traffic Service (ATS) for the first ICAO USOAP ATS Audit for which he developed the ATS SMS. Most recently Bruce taught SMS and SMS Auditing to the South Korean Air Navigation Services (ANS) Division in preparation for their ICAO Universal Safety Oversight Audit Programme (USOAP). Bruce has presented SMS lectures at various symposiums, United Airlines and helped to author the FAA Academy's and MITRE's SMS course.
Bruce was asked to support the establishment of the FAA's Air Traffic Oversight (AOV) organization. This organization has the responsibility to provide oversight to ATOs SMS program. Additionally Bruce was the Lead ISO 9001:2000 Internal Quality Auditor for AOV in their efforts to become ISO 9001:2000 Certified.
Bruce attended the ICAO SMS course in Montreal and is a member of the American Society for Quality (ASQ). He earned his B.S. degree from the University of Maryland.
Mr. Ronald Baker, Jr., Instructor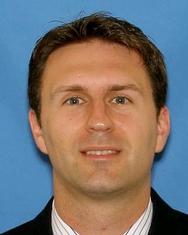 Mr. Baker joined MITRE in June 2010 as a Multidisciplinary Systems Engineer. He currently works on Performance Based Navigation and RNAV-related projects, providing expertise gained from his experience as an airline pilot and FAA Inspector.
Mr. Baker's career began as a pilot for Atlantic Coast Airlines and Independence Air where he amassed over 2,000 flight hours on Dornier and Canadair Regional Jets. During this time, he also served as a Fleet Safety Representative. In 2005, he joined the Aerospace Industries Association (AIA) and represented major civil aviation manufacturers in regulatory and safety related issues.
Prior to joining MITRE, Mr. Baker spent nearly four years at FAA Headquarters as an Aviation Safety Inspector, serving in both the Flight Standards Service (AFS) and the Air Traffic Safety Oversight Service (AOV). While in AOV, he participated in the pre-implementation assessment of the ATO's SMS, and was responsible for reviewing and approving various SRMDs.
Mr. Baker received his undergraduate degree in Aeronautical Science from Embry-Riddle Aeronautical University and his MBA from the University of Maryland's Robert H. Smith School of Business. He is an Airline Transport rated pilot (ATP) and is a Certificated Flight Instructor (CFI) with instrument and multi-engine ratings.
Mr. Lance M. Bozlinski, Instructor

Mr. Lance Bozlinski has been a Senior Multidisciplinary Systems Engineer focused on aviation systems and systems safety since joining MITRE in October 2009. His work in the Aviation Safety Information Analysis and Sharing (ASIAS) program focuses on Area Navigation (RNAV) safety issues relevant to arrival and departure procedures. Mr. Bozlinski's efforts have led to a better understanding of human errors and the contributing factors that lead to deviations on RNAV departures. Previously Mr. Bozlinski performed analysis of Flight Operations Quality Assurance (FOQA) and accident/incident data for a rejected takeoff study. In addition, Mr. Bozlinski is involved in the safety issue risk assessment and prioritization process within ASIAS.
Mr. Bozlinski began his work in aviation safety in 1996 as a flight safety intern at United Airlines where he assisted in flight safety investigations. In addition to his flight safety experience, Mr. Bozlinski has extensive experience in flight operations. He has accumulated over 6,100 hours of flight time in his career and is an Air Transport Pilot (ATP) with type ratings in the CL65 and B737. He has flown over 1,000 hours as Captain on the Canadair Regional Jet for SkyWest Airlines and is currently on furlough from United Airlines where he flew as First Officer on the Boeing 737-200 and 737-300/500. He is also a Certified Flight Instructor (CFI) with instrument and multi-engine ratings.
In 1997 Mr. Bozlinski received his Bachelor of Science in Aeronautics degree from the University of North Dakota where he specialized in air transportation. He is currently pursuing dual master's degrees in Occupational Safety Management and Aviation Safety Management from the University of Central Missouri.
Ms. Elaine Morin, Instructor

Ms. Elaine Morin is a retired Supervisor and Air Traffic Control Specialist with over 35 years of air traffic and seven years of safety management experience. She joined MITRE/CAASD in July 2012 and provides technical support to a number of domestic and international projects. Prior to joining MITRE/CAASD, Ms. Morin worked at CSSI, Inc. where she was the Vice President of the Civil Aviation Division and Program Manager for the FAA's Air Traffic Organization (ATO) Office of Safety support contract.

Ms. Morin began her 28-year FAA career as a pre-developmental controller at Washington Center and was subsequently certified at the Republic Farmingdale and LaGuardia towers. She spent the last 16 years of her career at Dulles Tower where she was certified in ATC and later became a supervisor. During her tenure at the FAA, she was very active in the development of air traffic procedures. She served as the NATCA lead for the Potomac TRACON project and was involved in all facets of the planning and design of the new facility.

Since retiring from the FAA, Ms. Morin has supported the FAA's Office of Safety by designing, developing, and delivering several SMS courses and facilitating several high-level Safety Risk Management (SRM) Panels for the ATO. She has also supported ATO's Airspace Management Planning Office by providing data analysis, facilitation, and documentation support to several large airspace redesign projects.

Ms. Morin received her undergraduate degree from Old Dominion University in 1975 and is presently working on her MBA in Aviation at Embry Riddle University.

Mary Beth Wigger, Program Manager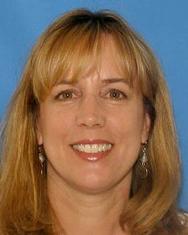 Mary Beth Wigger is the MAI Program Manager, responsible for business operations. Ms. Wigger joined MITRE's Center for Advanced Aviation System Development in 1997. Prior to joining MITRE, Ms. Wigger was employed at Deloitte and Touche, LLP.
Gina Nowacki and Diann Barnes, Program Coordinators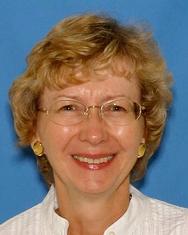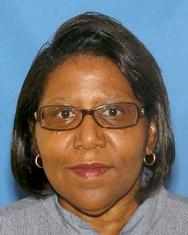 Gina Nowacki and Diann Barnes are the MAI Program Coordinators, responsible for the planning and coordination of MAI workshops, courses and conferences.