Staff
Mr. Kent V. Hollinger, Instructor
Mr. Kent Hollinger is a Principal Engineer at MITRE/CAASD. In this capacity, he is involved in Certification activities and in developing, implementing and teaching Safety Management Systems (SMS) and Quality Assurance programs for foreign and domestic aviation service providers, manufacturers and governments. Mr. Hollinger also teaches classes at RTCA covering DO-178C Software Considerations in Airborne Systems and Equipment Certification.
Mr. Hollinger has a very broad and diverse background in aviation. His OEM experience includes General Electric Aircraft Engines where he led repair development on commercial engines, and Fairchild Dornier as Vice President of Technical Support. His knowledge of third-party repair stations came as a Business Unit General Manager at The NORDAM Group and as Director of Engineering at Chromalloy Compressor Technologies. As Chief Engineer of Northwest Airlines and Vice President of Quality Assurance and Engineering at America West Airlines, Kent gained significant experience in airline operations.
In addition to these job assignments, Mr. Hollinger has been active in several industry-wide efforts. He was the chair of the recently completed FAA Aging Transport Systems Rulemaking Advisory Committee (ATSRAC), and has previously served as the chair of the ATA Powerplant Subcommittee, as a Working Group chair on the ATA Fuel Systems Safety Leadership Team, and as a Working Group co-chair on RTCA SC-200 Integrated Modular Avionics. He has also served on the ATA Engineering, Maintenance & Materiel Council, the Transportation Research Board's Airport Cooperative Research Program that oversaw the writing of ACRP Report 1 Safety Management Systems for Airports, and is a licensed Professional Engineer in the State of Ohio.
Mr. Scott Williams, Instructor
Mr. Scott Williams is an Aviation Systems Lead at MITRE/CAASD. Scott joined MITRE in 2006 following a 20-year career as a pilot in the United States Air Force. His Air Force flying career included time as a T-38 instructor pilot teaching Undergraduate Pilot Training, a C-141 airlift, air refueling, and airdrop instructor pilot/flight examiner flying worldwide airlift support, a C-21 (Lear 35) pilot at the Air Force Flight Standards Agency, and as a Gulfstream III/V instructor pilot flying Special Air Missions at the 89th Airlift Wing. Scott logged over 5,000 hours during his time in the Air Force and gained worldwide and wartime combat experience during his military career.
During his time at MITRE, Scott has provided expertise and experience in numerous areas including; assisting the FAA with rulemaking for the Enhanced Flight Vision System; concept of operations development for Synthetic Vision Systems; RNAV arrival and departure efficiency analysis; modeling and analysis for airspace interactions, Optimized Profile Descent analysis; aircraft separation modeling; participation in the Environmental Working Group; UAS analysis and outreach; RNAV arrival Directed Study; the FAA's Air Traffic Organization Top 5 Hazard analysis; Portal training and Industry outreach lead; and analysis and Subject Matter Expertise on Risk Prioritization. Scott is also the lead for Program and Project Management in the Aviation Safety Information Analysis and Sharing department.
Scott received his undergraduate degree from the University of Central Florida in Political Science, International Relations with a minor in Military Studies. During his time in the Air Force, Scott completed a Master's degree in Computer Resources and Information Systems from Webster University, and is currently enrolled in a Master's program at Embry Riddle Aeronautical University in Aeronautical Science with specializations in Aviation/Aerospace Safety Systems and Human Factors in Aviation Systems.
Ms. Elaine Morin, Instructor
Ms. Elaine Morin is a retired Supervisor and Air Traffic Control Specialist with over 35 years of air traffic and seven years of safety management experience. She joined MITRE/CAASD in July 2012 and provides technical support to a number of domestic and international projects. Prior to joining MITRE/CAASD, Ms. Morin worked at CSSI, Inc. where she was the Vice President of the Civil Aviation Division and Program Manager for the FAA's Air Traffic Organization (ATO) Office of Safety support contract.
Ms. Morin began her 28-year FAA career as a pre-developmental controller at Washington Center and was subsequently certified at the Republic Farmingdale and LaGuardia towers. She spent the last 16 years of her career at Dulles Tower where she was certified in ATC and later became a supervisor. During her tenure at the FAA, she was very active in the development of air traffic procedures. She served as the NATCA lead for the Potomac TRACON project and was involved in all facets of the planning and design of the new facility.
Since retiring from the FAA, Ms. Morin has supported the FAA's Office of Safety by designing, developing, and delivering several SMS courses and facilitating several high-level Safety Risk Management (SRM) Panels for the ATO. She has also supported ATO's Airspace Management Planning Office by providing data analysis, facilitation, and documentation support to several large airspace redesign projects.
Ms. Morin received her undergraduate degree from Old Dominion University in 1975 and is presently working on her MBA in Aviation at Embry Riddle University.
Mr. Ronald Baker, Jr., Instructor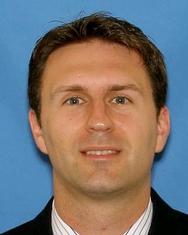 Mr. Baker joined MITRE in June 2010 as a Multidisciplinary Systems Engineer. He currently works on Performance Based Navigation and RNAV-related projects, providing expertise gained from his experience as an airline pilot and FAA Inspector.
Mr. Baker's career began as a pilot for Atlantic Coast Airlines and Independence Air where he amassed over 2,000 flight hours on Dornier and Canadair Regional Jets. During this time, he also served as a Fleet Safety Representative. In 2005, he joined the Aerospace Industries Association (AIA) and represented major civil aviation manufacturers in regulatory and safety related issues.
Prior to joining MITRE, Mr. Baker spent nearly four years at FAA Headquarters as an Aviation Safety Inspector, serving in both the Flight Standards Service (AFS) and the Air Traffic Safety Oversight Service (AOV). While in AOV, he participated in the pre-implementation assessment of the ATO's SMS, and was responsible for reviewing and approving various SRMDs.
Mr. Baker received his undergraduate degree in Aeronautical Science from Embry-Riddle Aeronautical University and his MBA from the University of Maryland's Robert H. Smith School of Business. He is an Airline Transport rated pilot (ATP) and is a Certificated Flight Instructor (CFI) with instrument and multi-engine ratings.
Mary Beth Wigger, Program Manager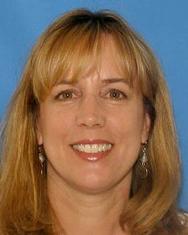 Mary Beth Wigger is the MITRE Aviation Training Program Manager, responsible for business operations. Ms. Wigger joined MITRE's Center for Advanced Aviation System Development in 1997. Prior to joining MITRE, Ms. Wigger was employed at Deloitte and Touche, LLP.
Diann Barnes and Gina Nowacki, Program Coordinators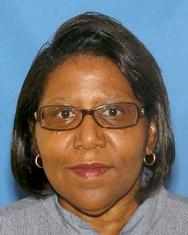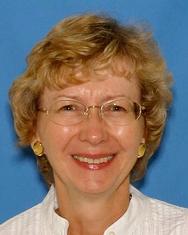 Diann Barnes and Gina Nowacki are the MITRE Aviation Training Program Coordinators, responsible for the planning and coordination of MITRE Aviation Training workshops, courses and conferences.